Let's try this again tonight! The second lesson I learned in trying to host an internet radio show is that I can't talk to myself for very long. Well, I could, but even I don't want to listen to that. So the obvious solution is to find a guest host! I'm not asking for a permanent obligation, just someone who can join me tonight at 11 PM EST to talk about baseball cards. Nothing more, nothing less. No prior experience needed, just the ability to have a conversation about cards. We're talking maybe 30 minutes of your time. If it goes to plan, most of the show will be taking calls. Again, this isn't a typical radio show, it's more of a group discussion. Imagine writing a blog post with your mouth and having it evolve into a conversation. That's all it is.
The topics tonight include the best and worst of Cal Ripken Jr on cardboard (including this card)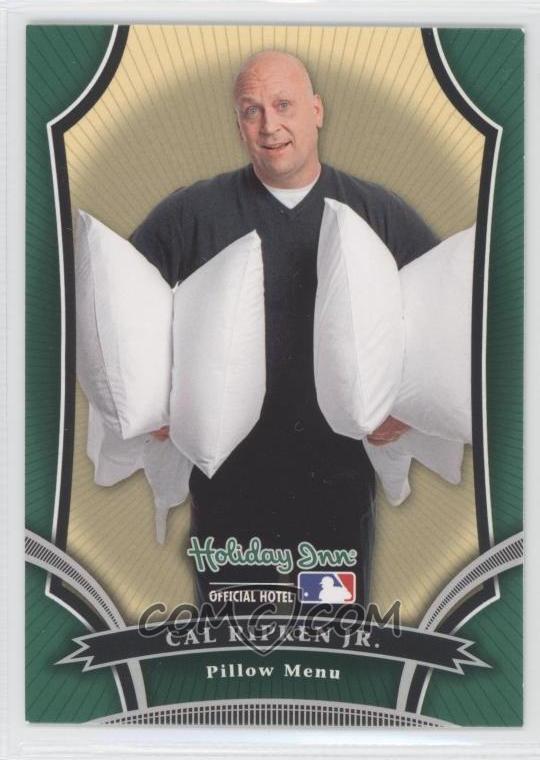 Plus we'll talk about what got us into the hobby in the first place, the best cardboard stars of the 90's and more.